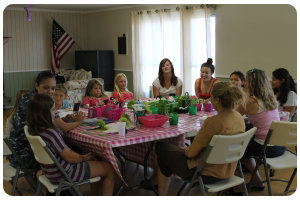 About Girls in Power

About Girls in Power – THE GIP FOUNDATION, INC. is a non-profit organization who has a mission to uplift, empower, teach, and support female adults, teens, and children in high risk environments.  The goal is to help them become emotionally, physically, and financially self-reliant in order to become mindful contributors to their communities.  Through this process of learning more about Girls in Power, they can promote the activities of the corporation throughout the communities, where it will operate. TAX ID# 45-4448038
Inside every girl lies something hidden; an unseen potential waiting to be discovered.  The Girls in Power ("GIP") workshops incorporate the 40 developmental assets using a skill building approach through each module taught weekly.  Girls and young women, when learning about Girls in Power, learn essential skills in the areas of arts, wellness, intention, and community.    All workshops are supported with mentors and peers in a loving environment; cultivating the meaning of "sisterhood."
Workshops are designed around the world of arts with opportunities for youth to tap in to their potential and learn about Girls in Power standards through self-reflection and self-expression; connecting with their passion. Girls develop independence, self-esteem, make "choices" and feel empowered through their experiences in self-guided one-on-one experiences with mentors.
The GIP programs are building thoughtful purpose driven leaders in communities throughout the Conejo Valley and beyond the GIP service areas; online and offline.
Girls learn skills to build their circle of influence, tools to navigate goal setting and skills to handle challenges which occur on the "goal path."  They learn to come from a place of empathy, compassion and effectively listen, the GIP Philosophy; a Servants Heart.
GIP prepares youth to live life to their full potential through a positive approach and girls learn early on what it means to be a mentor and peer-role model to younger girls.
GIP programs are packed with informative, vital and relative tools, whereby as girls learn about Girls in Power, they get to rise up from every day hurdles and support each other.  Through sisterhood, girls become supportive of their peers and they feel strong, capable and confident to ride the waves of life.
GIP Foundation, Inc. provides service credit for youth and as well to those who graduate from the GIP Leadership program (12 hours).  Additionally, girls can receive service hour credits for active participation as a "Mentor or Peer Role Model" in any of our other programs or by becoming a GIP Ambassador.  GIP Ambassadors have the opportunity to initiate a "GIP" program at their local school; either as Club, an "after-school" GIP Essentials or Leadership program, or another volunteer/intern capacity.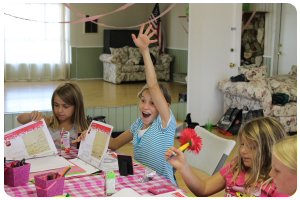 Experiences for every girl to discover, she "is worthy" and has an untapped potential
  Equip young girls and women with the tools to overcome the challenges in life
  Provide self-guided experiences, girls need to develop confidence and communication
  Role model and demonstrate the Girls in Power's philosophy of empathy and compassion,   active listening; leading with a Servants Heart
  Explore healthy relationships; diversify friendships and sisterhood circles, through workshop sessions led by adult guides 
  Help girls learn more about Girl sin Power Girls to identify a great source of power, fulfillment and understanding of themselves; via the discovery of the mother-daughter relationship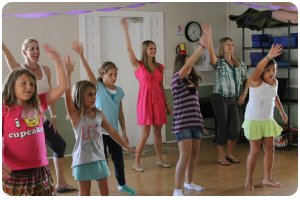 Develop and empower young girls in Elementary (2nd-5th grade), Middle (6th – 8th grade) and High School (9th – 12th grade) Levels
  Providing products and services through workshops, mentoring, and virtual programs
  The GIP core program themes are self-awareness, self-management/self-respect and empowerment
  All supported by a welcoming community both online and offline
  To offer a GIP Certification for Teachers and Mentors enabling GIP Workshops to be taught outside of GIP's current service areas; available for interested and pre-qualified teachers and mentors Fall/Winter 2014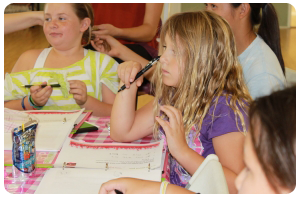 GIP makes it a priority to bridge the gap for parents and families between pressures and demands of balancing work, school and home by offering a comprehensive plan of programs and coaching
  GIP opens the gate-way of communication between child and parent; so as to strengthen the relationships and bonds when a breakdown in communication is presented
  GIP provides relief to families and workshop programs for girls when the child becomes overly concerned with her school or social life; leading to more tension within the home environment and a breakdown in communication coupled with emotional overload
  GIP provides practical tools designed to help families with children struggling at home or in school due to a learning differences, behavior challenges, or lack of social skills development;  with honest and straight forward ways to effectively communicate, set limits and define boundaries
  GIP offers a safe loving supportive group led by trained adults, giving each girl a self-guided one-on-one experience with mentors for the climbing numbers of adolescents who suffer from low self-esteem, peer pressure, negative habits and thoughts, addictions, or abuse
  Parents can be assured that their daughters  are connecting with their hearts, developing healthy relationships, and creating visual goals; giving each girl a road map for success throughout their lives because they are WORTHY