Reward Yourself For Your Hard Work And Effort
Reward Yourself For Your Hard Work And Effort
by Benjamin Marta
GIP can relate to hard work.  Perhaps you have had to work hard in school recently, and we think it's about time you gave yourself a little reward. Yay! Working hard to achieve all your goals is great, but giving yourself some love and breathing room is just as important. Why? Well, let's find out…
Reward Yourself: Let You Know How Awesome You Are
Did you recently achieve all your goals, ace that test, or do really well on a project? Way Cool! We're really proud of you. Now it's time for you to give yourself some love. Yeah, reward yourself!
Allison Foskett, a goal setting and motivational coach, discusses the importance of rewarding yourself on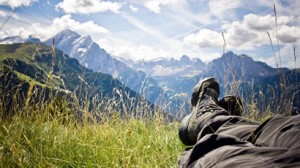 her website goal-setting-motivation.com.  She says that "celebrating your accomplishments, or acknowledging them, or rewarding yourself for what you've achieved helps you to pause, reflect, and take time to relish what you've accomplished."
This advice from Alison helps to remind us of how awesome we are by looking back at all we've accomplished. And I don't know about you, but sometimes I forget how awesome I am, so it helps to be reminded.
Allison also says that if you reward yourself you "learn to associate joy, fun and positivity with your accomplishments, and this will make it that much more enjoyable in the long run to achieve your big goals."
That makes sense, right? Who wants to achieve all these cool goals if it's not any fun? If we have fun achieving our goals, it'll help make everything we do fun and, in turn, make life a lot more fun too.
Remember, next time you do awesome or achieve any of your goals, reward yourself for all your hard work. It can be anything you love: going for a bike ride, watching your favorite movie, or listening to that new album you just bought. It doesn't matter as long as it is fun for you. Enjoy, you've earned it!
Reassure Yourself: Let You Know You're Just As Awesome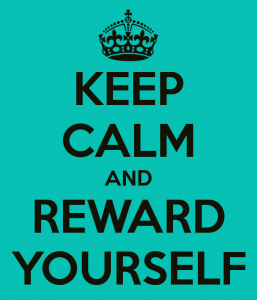 Didn't achieve a goal or do as well as you hoped for on that test? No problem, everyone has a rough patch here and there. As long as you tried your very best that's all you can ask for, right? You'll get 'em next time, we know you will—dust yourself off and try again!
Just between you and me, when I don't achieve a goal I set for myself, I like to think of Dory for reassurance. You know, the character Dory from the movie "Finding Nemo." She is such an awesome role model because, even when faced with adversity, she never gives up and always keeps life light and fun. Here's a sample, take a look:
Her quote, "just keep swimming," has helped me through some rough patches just like the one you might be going through. I found that as long as I kept trying my best and "swimming" forward, I eventually achieved my goal.
Remember, just because you didn't do as well as you hoped doesn't mean you still can reward yourself for all your effort and hard work. It's OK, go ahead, reward yourself. When we reward ourselves after a situation like this it helps to keep us motivated, upbeat, and thinking positive for the future. It lets us know that we're just as awesome as anyone else and that we are capable of achieving all our goals too.
And if no one else is showing you love, don't worry, just remember that you've got plenty of love from us here at G.I.P. We know all your effort and hard work will be rewarded soon, all you have to do is keep trying your best and "just keep Swimming."