How To Improve Self Esteem
How to Improve Self Esteem
"Everyone has talent, it's just finding what you enjoy doing and what makes you happy and healthy"-Anonymous
When I was five I was mesmerized by Olympic gymnast Shannon Miller. I remember doing cartwheels and handstands trying to be just like her.  Shortly after, my mom enrolled me in gymnastics class. I fell in love with the sport! Tumbling and walking on the balance beam were my favorite. Some of my fondest childhood memories are from gymnastics class and competitions. I made friends and found an activity that made me feel good about myself. I also developed life skills, including; discipline, perseverance and motivation. I believe that these skills have helped me in life; over and over again.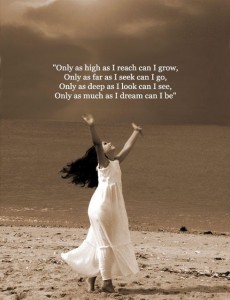 Fact: In America, children ages 2-11 spend on average 24 hours watching TV in a week, teens ages 12-17 spend 22 hours a week, and young adults ages 18-24 spend 25 hours a week.
Opinion: Social media and entertainment have become easily accessible to the public.  Kids and teens have access not only to television but, also video games, cell phones, iPod's, the internet, Facebook, instagram, twitter, tumblr, pinterest, snapchat, grapevine, etc.  Kids are spending too much time in doors watching Television shows and other technology. They are exposed to topics or bad messages. These can cause unnecessary stress and worry or low self-esteem. Turn off the television and get active, social and engage in education to help you develop individuality, improve confidence and self-esteem.
How To Improve Self Esteem?… Ditch the TV! Enjoy the summer sun and find what activities you enjoy and make you happy. When you find interests and things that bring you joy this helps improve confidence.
Challenge: Everyday try to watch one less hour of television. That adds up to 7 hours in a week, 28 hours in a month, and 336 hours in a year that you gain to spend elsewhere in your life.
Here are some solutions for How to improve self esteem …  Teach good television watching habits:
Limit the number of hours spent watch TV
No TV or internet in bedrooms
Turn the TV off during meals
No TV when watching homework
Treat TV as a privilege
Set a good example and moderate your TV viewing time
Watch TV together
Preview programs
Create family TV schedule
Talk to kids about what they see on TV
Talk to other parents, your doctor and teachers to recommend kid friendly programs and policies
How to improve self esteem?  What to do instead of watching TV? Below is a list I started. Add your favorite things and start your own list!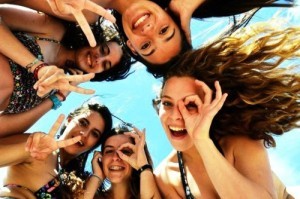 Summer activities list/fill in the blanks:
Girl time! Spend time doing activities with friends
Head over to the library!
Read a book of a movie you want to see, for example: Hunger Games, _________
Exercise:

Ride your bike
Swim
Dance
My favorite sport ____________
Beach
Art, you don't have to be an artist to enjoy art, doodling and coloring can be fun ways to develop self-expression

Favorite arts and crafts__________
Join a club at school or an after school activity
Volunteer/get involved in the community
Add healthy summer activities:
________________________________
________________________________
________________________________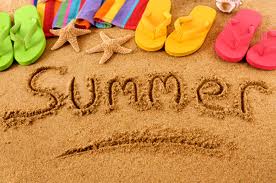 Get more information on Workshops and Programs HERE
Download a FREE 55 Minute Audio Preview of Melinda's book "Empower Your Girl" Here
Visit Melinda's Empower Your Girl Blog HERE
Check out Melinda's TV interview on the Get Moving TV Show HERE
"We feel it is much easier to empower a youth than it is to repair an adult" ~ Melinda Rae