Keeping A Journal
"The nicest part is being able to write down all my thoughts and feelings; otherwise, I might suffocate." -Anne Frank, from The Diary of a Young Girl
After reading The Diary of Anne Frank in middle school, I decided that I would also keep a diary/journal. I'm not sure of my reasoning in wanting to do this; I had just thought that if someone her age could write, then I could as well!
Of course, that was in middle school when I had a lot more time on my hands! Although I still keep a journal, I sometimes put it aside for weeks and then pick it back up and write in it again. There are a few things that I am doing now to increase my chances of writing each day.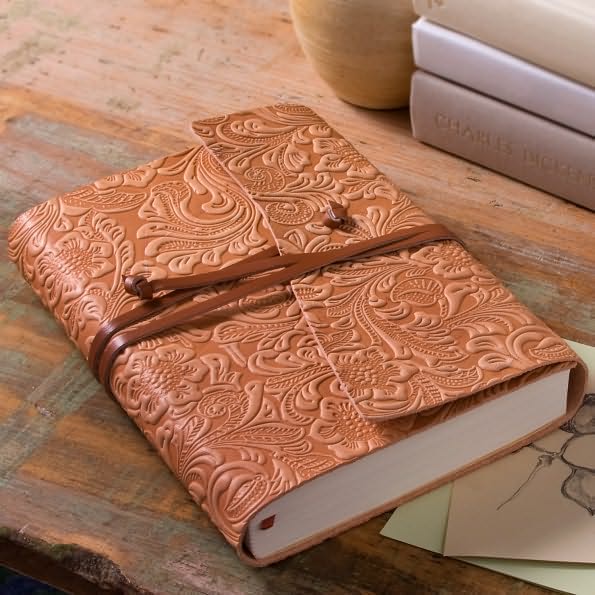 First, I have set aside a specific time to write in my journal which is in the evening before I go to bed. I spend at least fifteen minutes with my journal open. On a good day, I write so much that I surpass fifteen minutes. Other days, my journal consists of doodling, a famous quote, or simply a sentence or two describing the best part of my day.
Second, in my planner for school, I write down 'Fifteen minutes Journaling' as a reminder.
Third, before I begin journaling, I listen to a song or instrumental to give me inspiration.
Fourth, each week I read something online related to journaling, this week I read '5 Ways Keeping a Journal Can Help You De-Stress' by The Huffington Post. I encourage you to read it if you are interested in keeping a journal RIGHT HERE.

One neat thing about journaling is that no one journal is the same! Your journal, or future journal, is likely completely different from mine! For instance, last week, I watched a video in which an older man's journal consisted of writing, newspaper articles, and cards from his family and friends. Those who are more artistic sometimes paint or draw in their journals with some writing throughout their art. There is one person I know who draws comic strips when journaling!
Keeping a Journal Takes Time!
I encourage you to take a few minutes out of your day to journal. Like me, you may not have a lot of time on your hands; however, taking just a few minutes to journal can give you that small amount of personal time that we all yearn for in this crazy world! I also want to encourage you to have a journal that uses pen and paper or paint and paper if you are artistic! In today's society, many of us, including myself, are bombarded with the use of technology. I spend so much of my time on my laptop, cell phone, and Kindle! It's nice to simply unplug from these things and open up an actual book to write in. In fact, if you are in need of a journal, Girls in Power journals are coming soon! If you are interested in one, send an email to [email protected] and you will be placed on a list of interest!
Happy Journaling !
Thank you so much for supporting Girls in Power – We are having our first ever fundraiser on April 12th and would love for you to participate! Girls in Power's Give the Gift Gala
Get more information on Workshops HERE (a few spots are still left for ages 8-12 starting in March)
Download a FREE 55 Minute Audio Preview of Melinda's book "Empower Your Girl" Here
Visit Melinda's Empower Your Girl Blog HERE
Check out Melinda's TV interview on the Get Moving TV Show HERE
"We feel it is much easier to empower a youth than it is to repair an adult" ~ Melinda Rae